comic I did for my intro class, inspired by running across Enrico Casarosa's "The advenures of Mia"* which involves quirky planes, adorable charaters, and inkwashes.
So In some way this is a bit o' homage or somesuch to his work.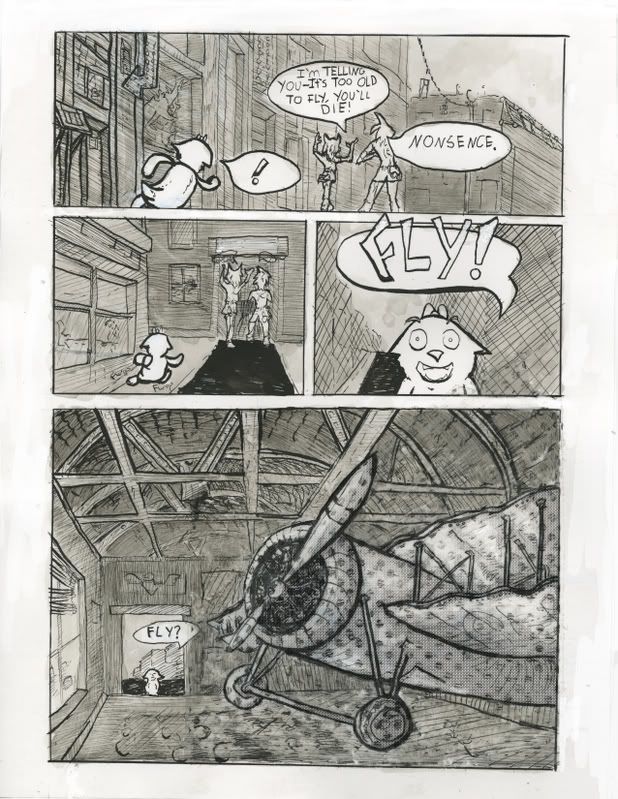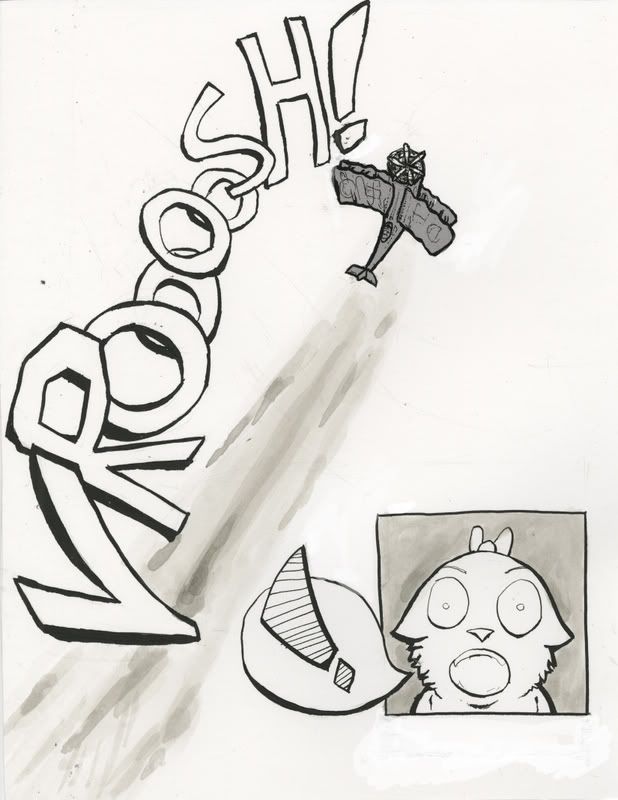 * I have yet to get my grubby paws on a copy of one, my paypal never works.